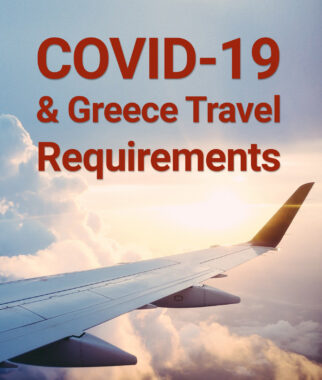 COVID-19 Entry and Exit Requirements for Americans Visiting Greece
Last Updated 5/18/22
The U.S. Embassy in Greece has released information regarding the entry and exit requirements for American tourists visiting Greece during the COVID-19 Coronavirus pandemic.
Entry and Exit Requirements:
Are U.S. citizens permitted to enter?
Yes.
Entry Restrictions to Greece Relaxed
As of May 1, 2022, travelers entering Greece are no longer required to display a certificate of vaccination or recovery from COVID-19 or evidence of a negative test result from SARS-CoV-2 infection.
Source: For more information and updates, please visit the U.S. Embassy website here: https://gr.usembassy.gov/covid-19-information/ 
---
Contact Us For Any Questions
We want to let our clients know we are operational. If you require assistance during our normal business hours, please contact us at 718-932-7800. During non-business hours, you can message us online and an associate will assist you as soon as possible.